Work Begins
The Morgan was hauled out of the water in November, 2008, and her 5 year, $5 million restoration began at the Mystic Seaport shipyard. Here she is wrapped in tarp and scaffolding as another day of work comes to a close at the seaport, late January 2009.
First Impressions
It snowed the first time I visited Mystic, wrapping the seaport in quiet fluffy white. The stillness made it easy to fall back in time.
Time Travel
The 19th Century village at Mystic Seaport made up of restored trade buildings brought from around New England. These shops and businesses illustrate how integrally tied to daily life in the 1800s, providing fuel, lighting, medicine, clothing, food, and jobs to a towns across America.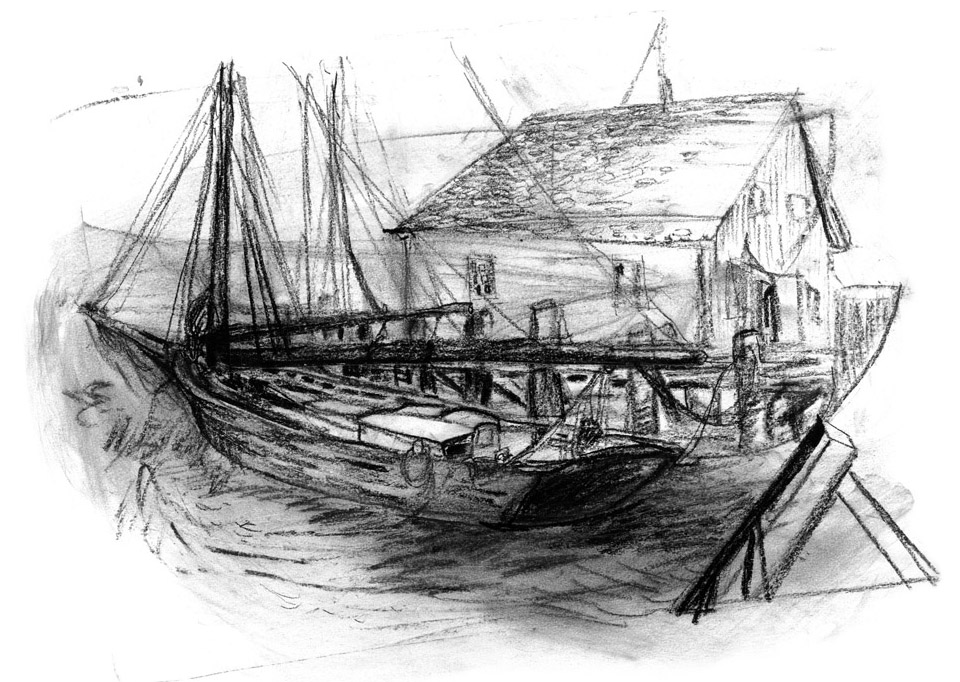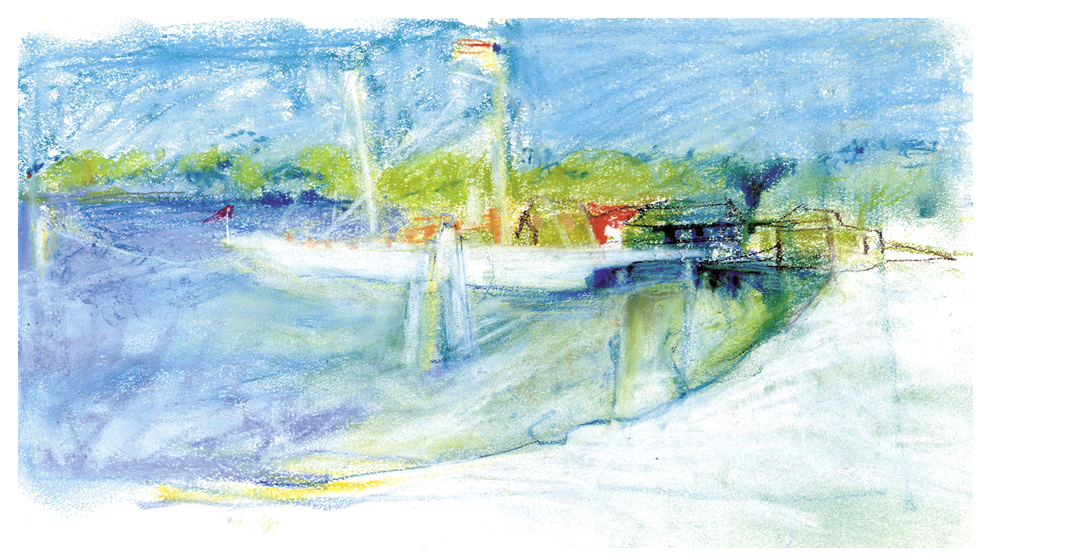 Building a ship
Need text: see website text doc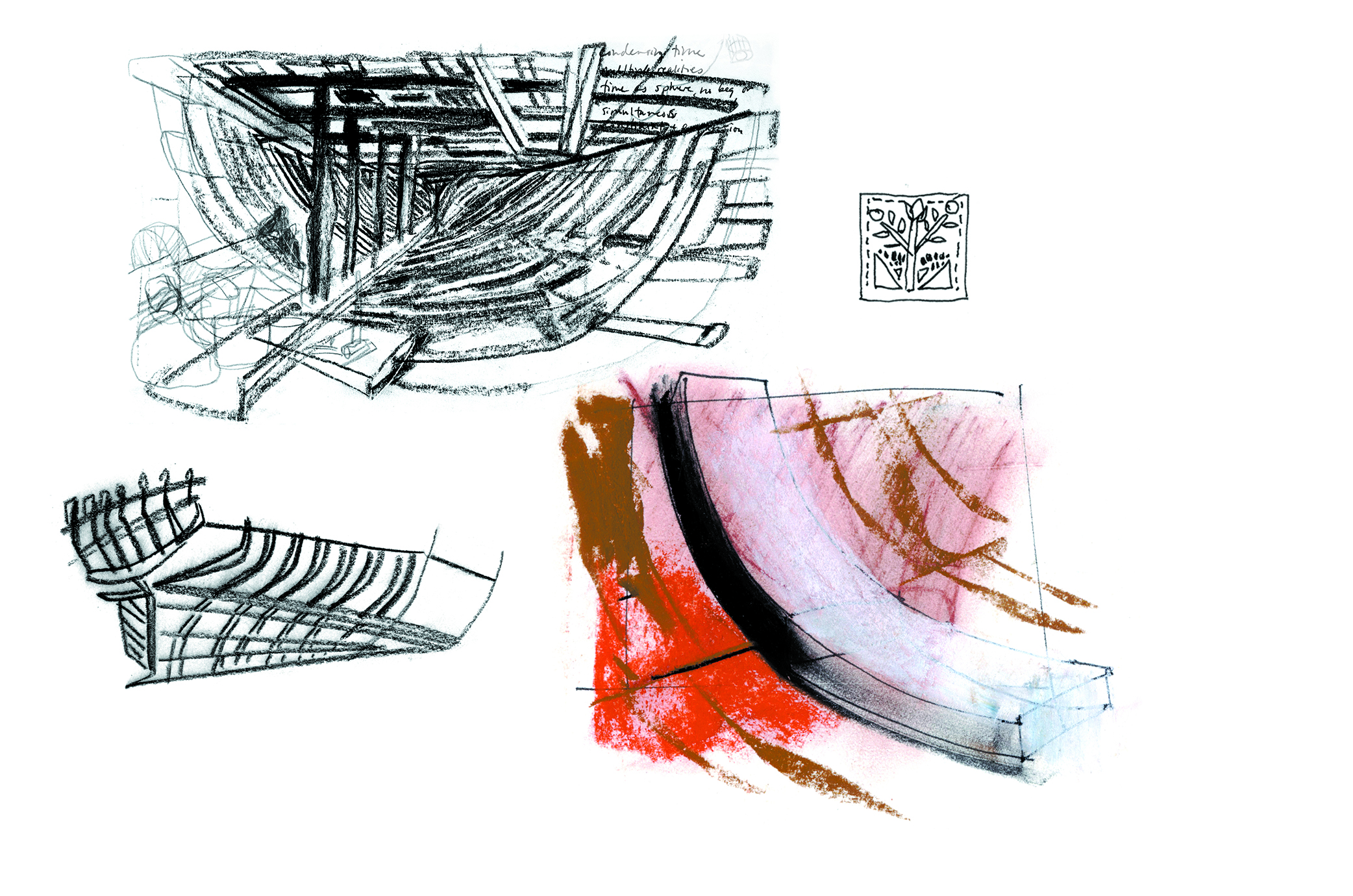 Inside the Hull
After the _____, work begins inside the belly of the ship, where
Timber used from around the country, including trees fallen in Hurricane Katrina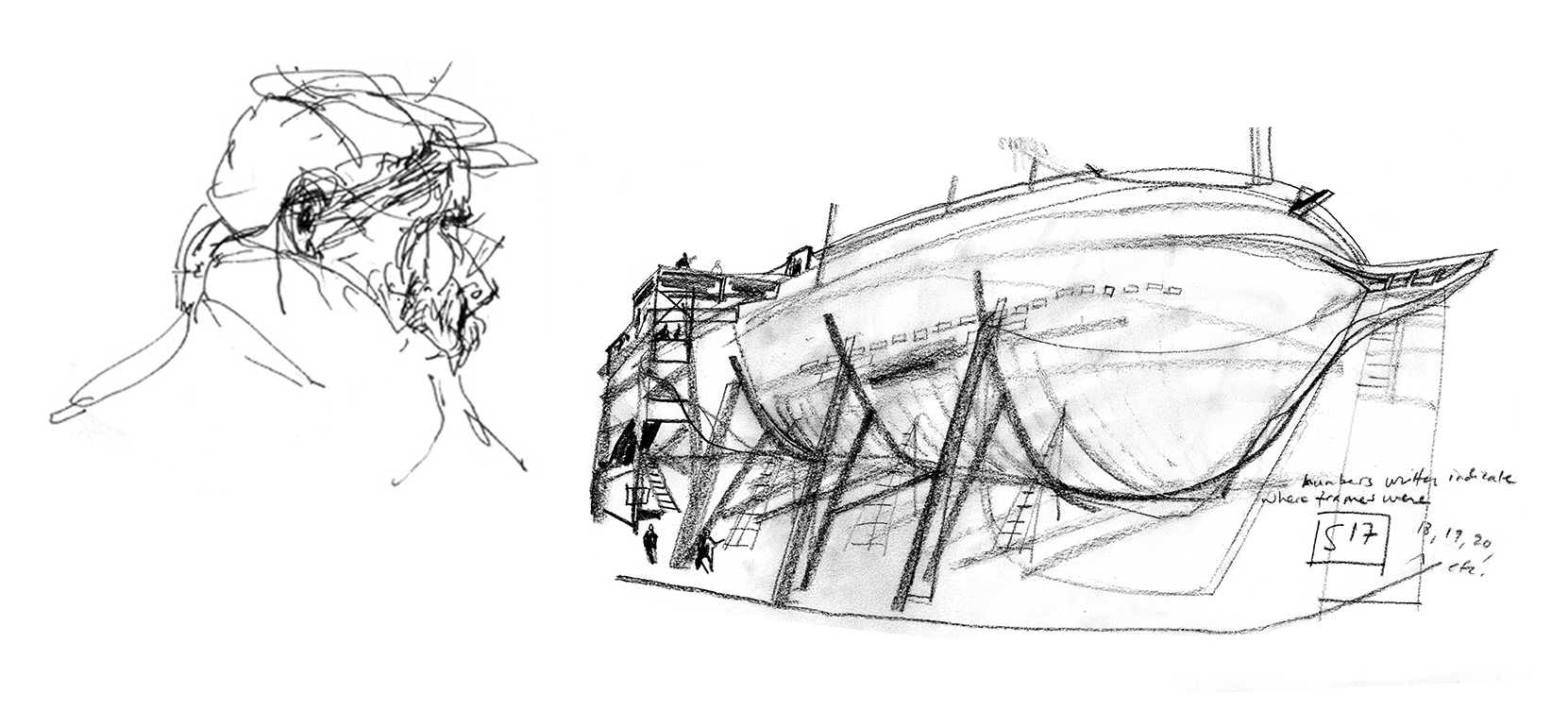 Raising the masts
Like acrobats on the high wire, deckhands secure the lower mast before the mizzen mast top is raised. "ok, she's home!" one calls to the other.
The top is then hoisted up using a windlass by a team of deckhands: "Heave, ho! Heave, ho!" orchestrates the movement.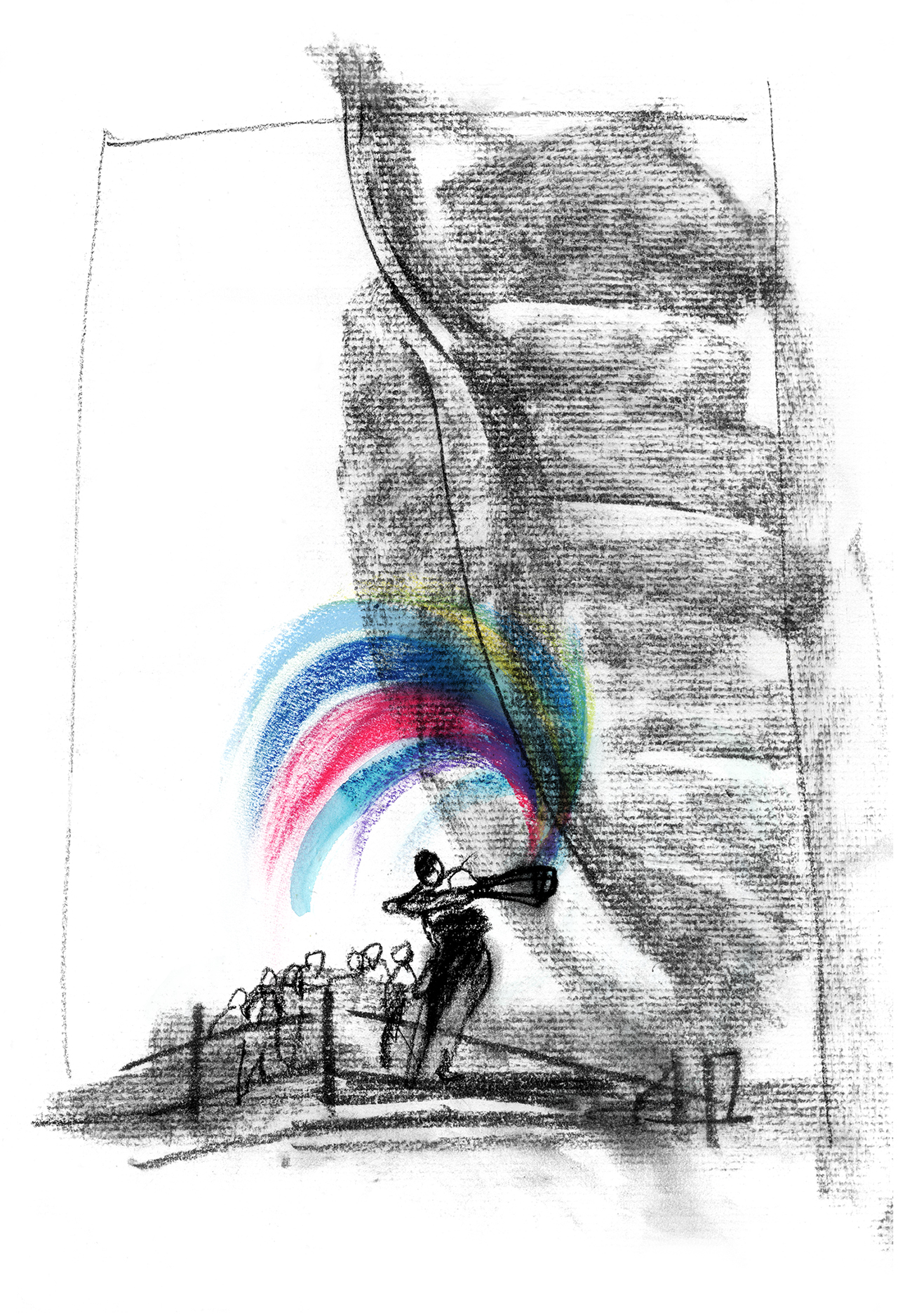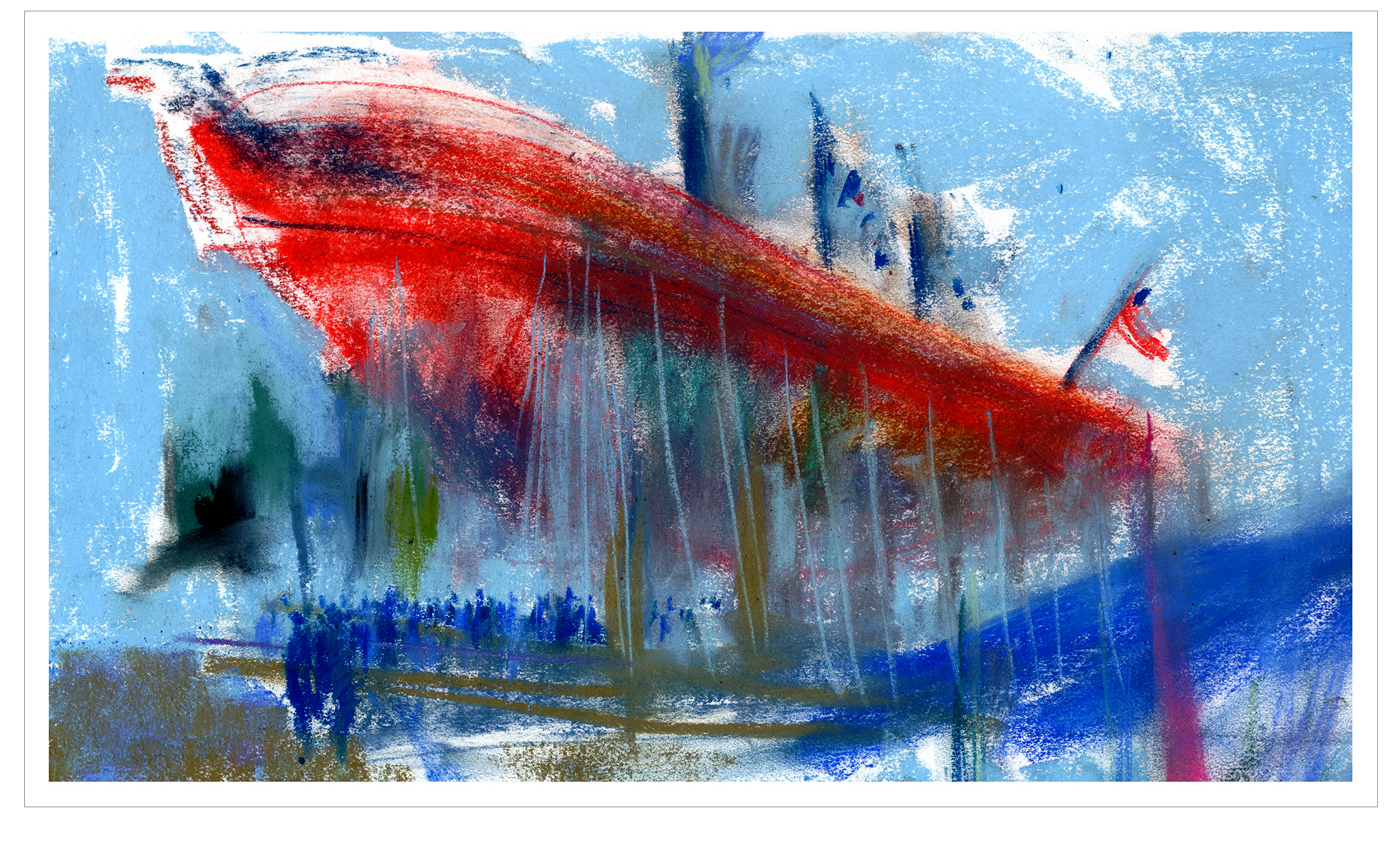 Launch Day: the Morgan descends
The Charles W. Morgan's hull touches water for the first time in over 5 years.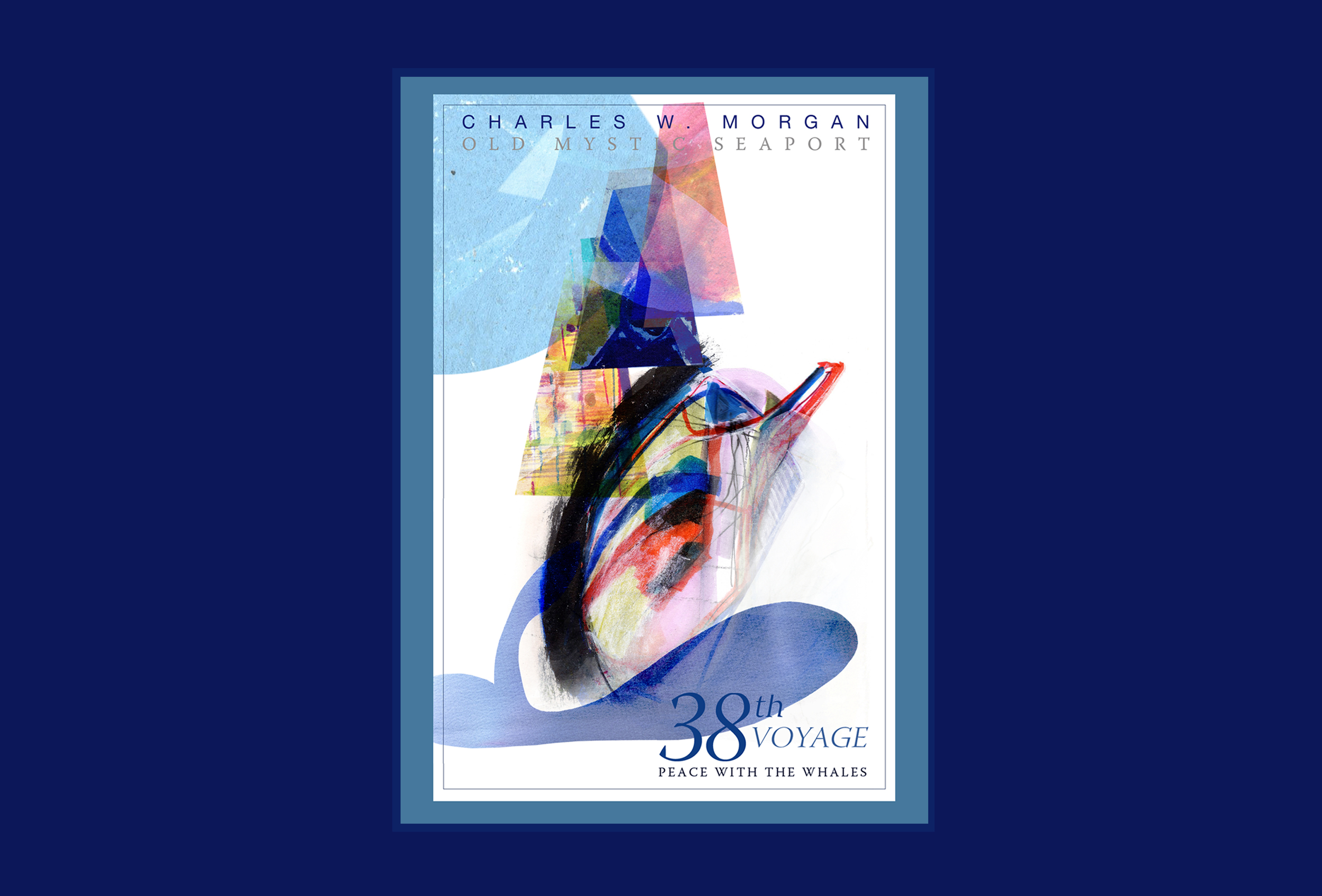 poster design
advertising the Morgan's 38th Voyage.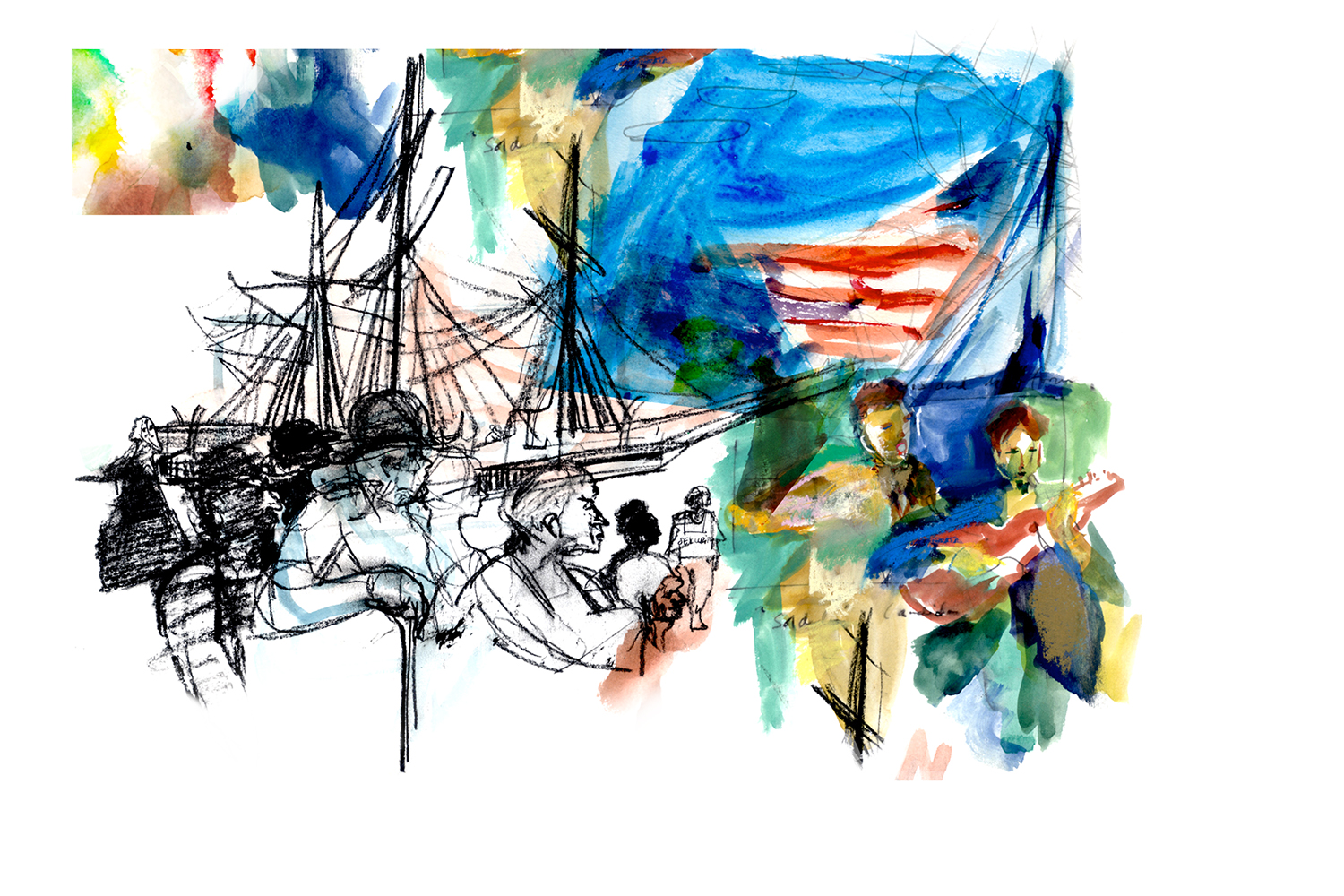 Back to New Bedford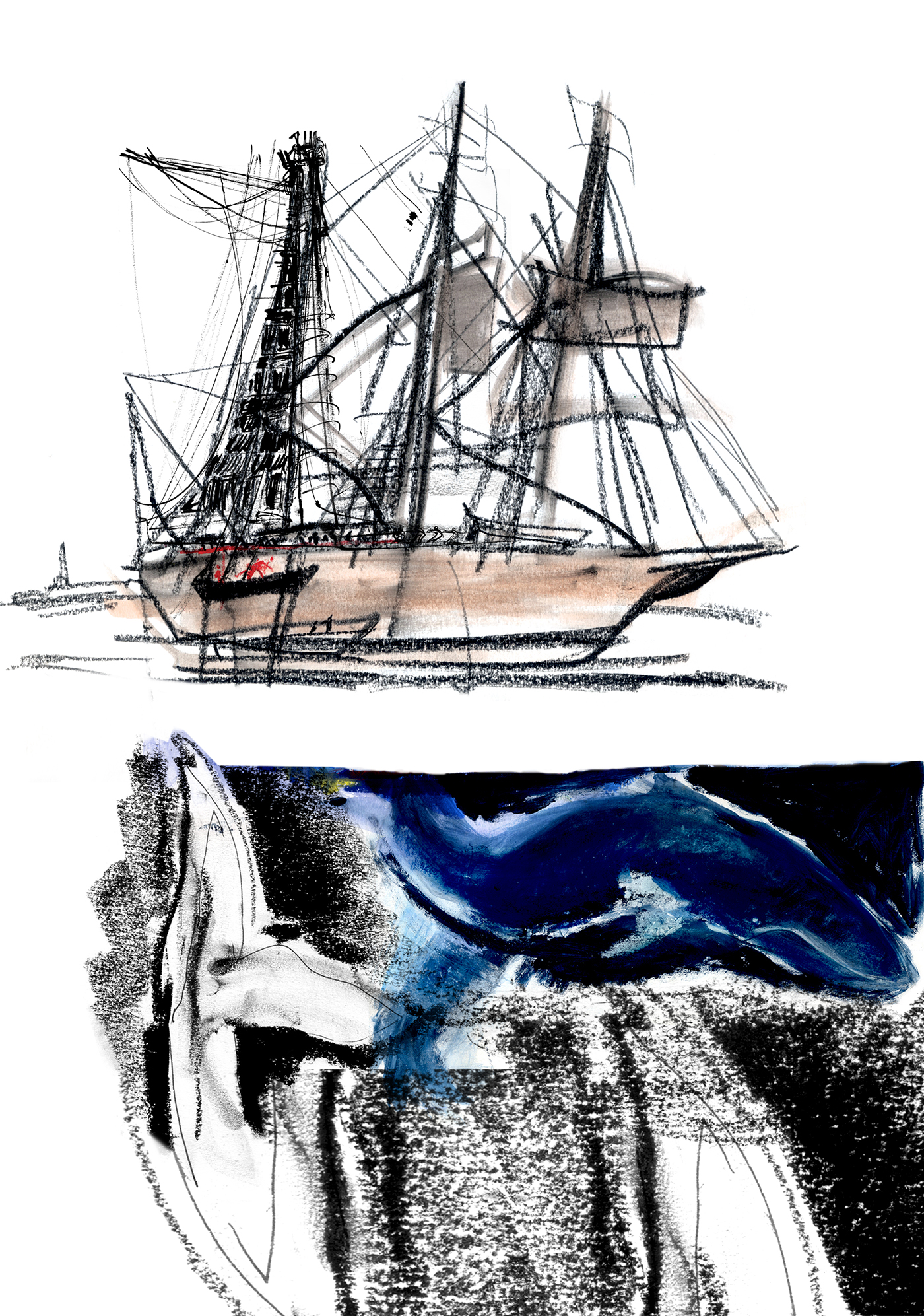 Sailing to Provincetown
Living in Harmony with the Whales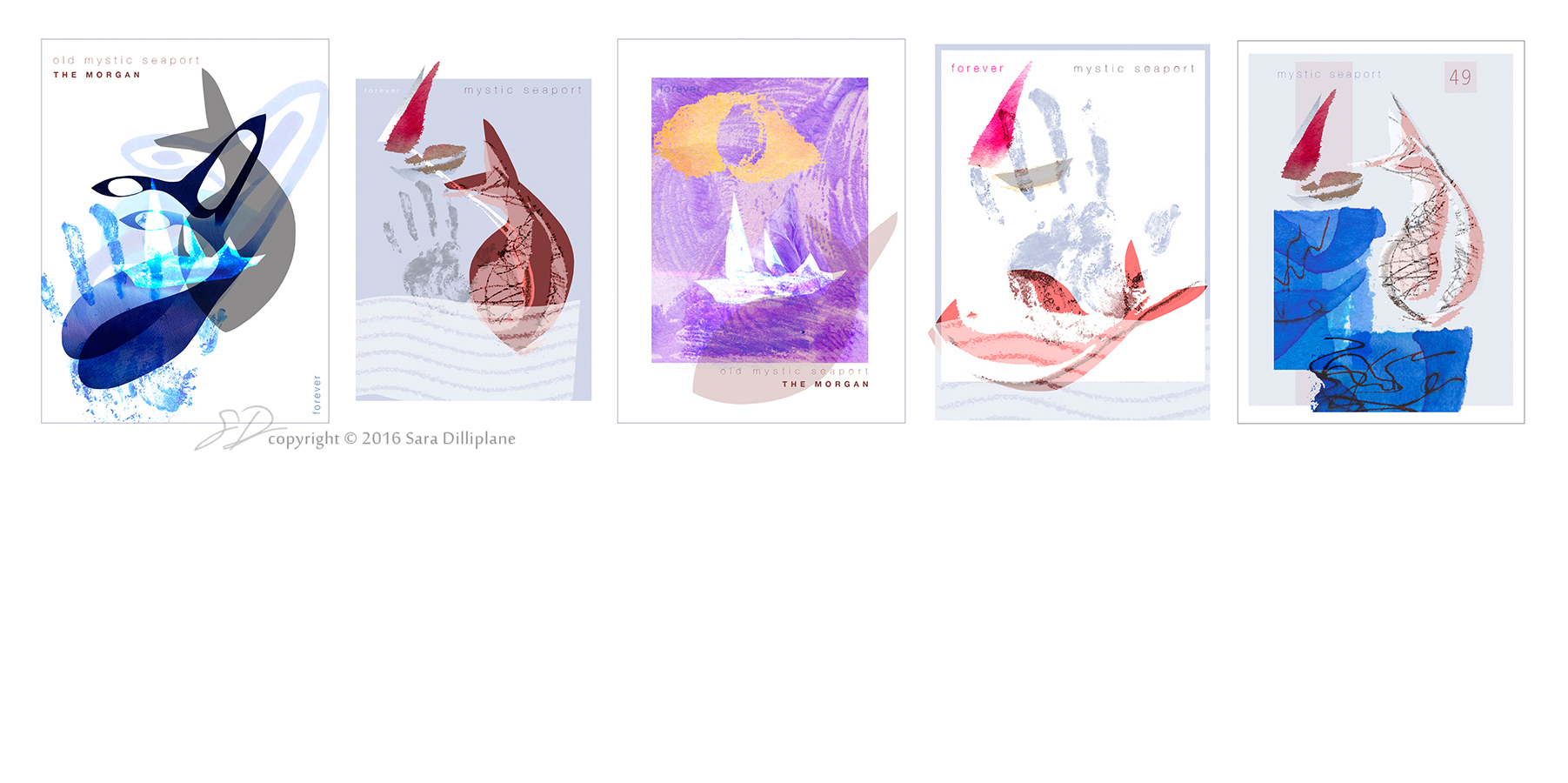 stamp design
featuring Mystic Seaport, the Charles W. Morgan, and the Whale.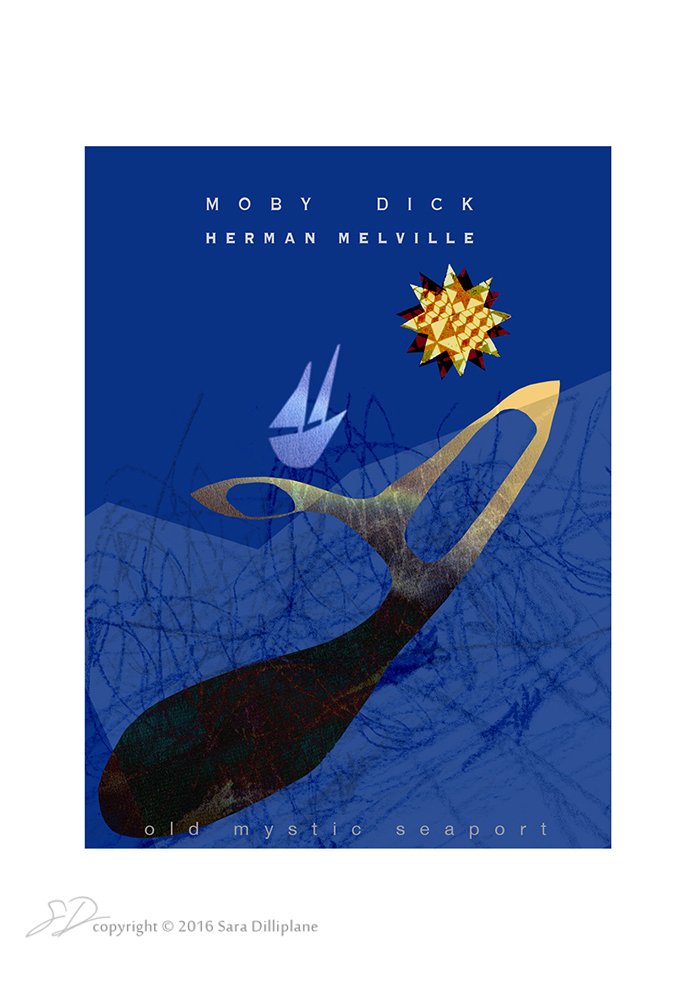 bookcover
a reinterpretation of Melville's classic.